ISCaDE™ Pro stores its configuration data in a repository known as configuration data repository. It is configurable and hence customisable as well. This data repository is initially configured by rcm2 team as per the specification. There can be only one data repository for a particular project. However, multiple projects can be initialised from the one configuration.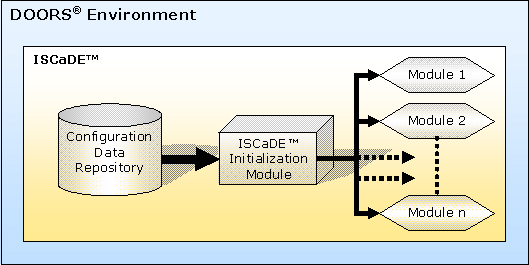 Configuration Data Repository

ISCaDE™ Pro initialisation process uses this XML configuration data repository to create multiple modules in an automatic manner. As mentioned above the XML configuration data repository is totally configurable. The user can add any number of modules, attribute types (Enumerations), attributes etc.